ARCANUM
noun, plural [ ahr-keh-num ]
Secrets or mysteries
Arcanum is a multi-role spacecraft for the outer Solar System consisting of a large Neptunian orbiter and a soft-landing Triton probe. The spacecraft is designed to be at the forefront of next-generation space science missions, showcasing what will be possible with new super heavy-lift launch vehicles such as SpaceX Starship.
Watch the introduction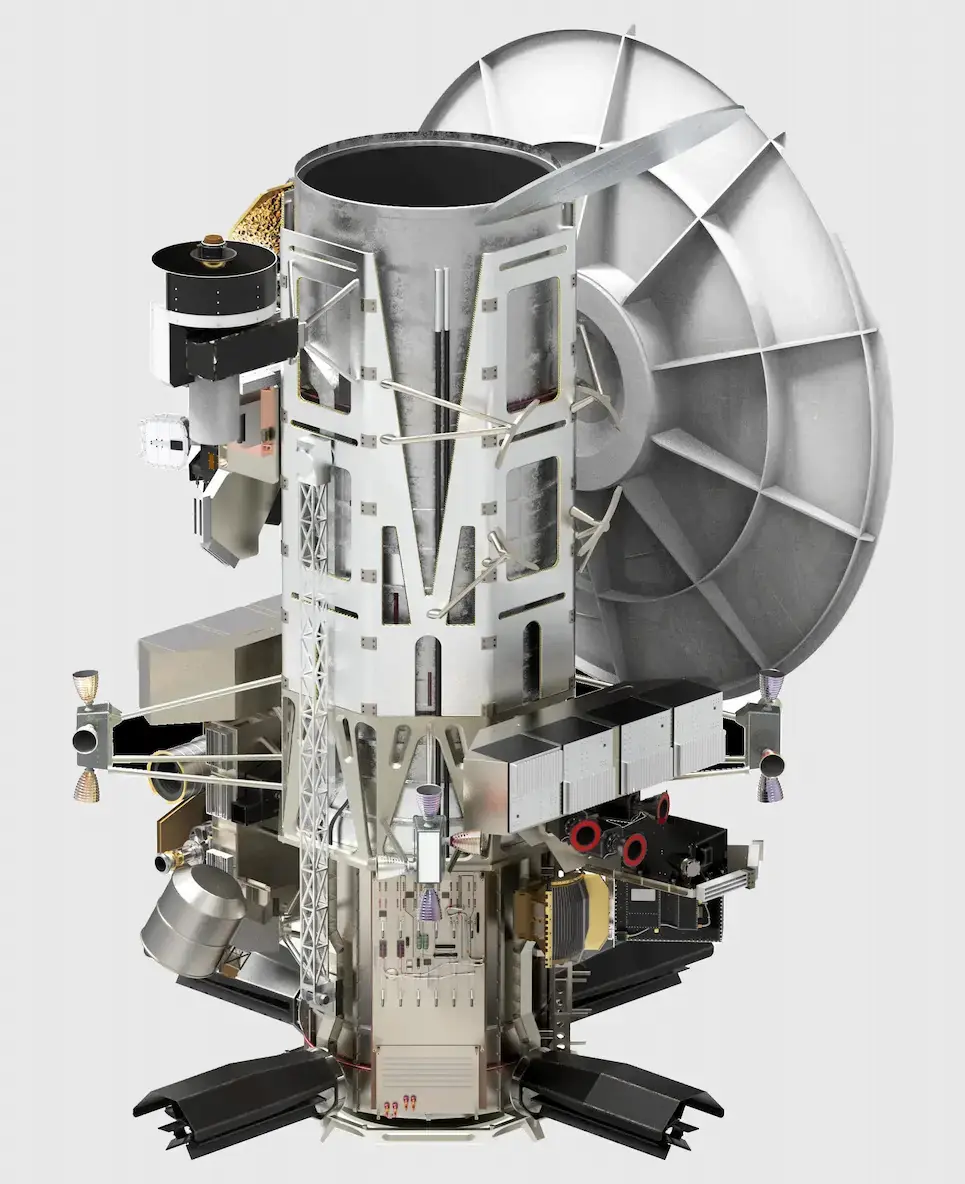 SOMERVILLE ORBITER
The orbital component Somerville will perform multiple flybys on a 15-year trajectory to Neptune before finally capture burning into a highly-eccentric orbit; providing deep-space observation windows at apogee and planetary science measurements at perigee.

Remote sensing and in-situ measurements ranging from gamma-ray spectrometry to dust detection will allow a comprehensive understanding of the Neptunian environment, and an optical wavelength telescope will allow deep-space observations to be made outside the zodiacal light interference of the inner Solar System.
BINGHAM LANDER
The Bingham soft-landing probe will detach from Somerville during a Triton flyby, alongside two surface impact penetrators.

Sequenced landings will allow the conduction of a seismic experiment on the interior structure of the moon, and additional instrumentation will allow near-surface atmosphere, surface, and subsurface measurements to be taken.