Media Centre
23 Jan 2023 // Tom Dixon
Conex at IAC 2022
Our visit to the 73rd International Astronautical Congress in Paris, France
Background
Conex Research members convened in-person in Paris after a successful year producing four papers for the 73rd International Astronautical Congress (IAC). Conferences and venues such as the IAC serve as an opportunity for members to meet in person, sometimes for the fist time. The team attended talks and industry exhibitions hosted by the International Astronautical Federation (IAF) along with presenting three technical talks and one interactive presentation. The occasion provides the perfect chance to showcase the teams latest progress on the Arcanum and Astraeus missions to the space community.
Our experience at IAC
IAC, the premier space event for all saw over six thousand attendees and two hundred and fifty exhibitors, making it the largest congress recorded in the IAF's history. The Conex Research team spent five days at the congress exploring the trade exhibition and partaking in technical discussion. During the week the team encountered a range of young professionals whose research focused on similar science goals for missions to Neptune and Triton. It was insightful to compare their respective approaches when formulating mission concepts and proposals.
The team enjoyed keynote events such as the product unveiling of Ariane Group's SUSIE Spacecraft concept. The 'Smart Upper Stage for Innovative Exploration' would serve as a alternative for the Ariane 6 upper stage and is set to be compatible with Ariane's upcoming reusable first stage vehicles. The Conex Research team was interested in SUSIE's payload carrying characteristics, and whether they would be suitable for Arcanum or Astraeus.
A tantalising interactive session was provided by Axiom Space through an augmented reality, exploratory experience, demonstrating how astronauts will live and work aboard the Axiom Station. Outfitted with headsets and projecting their field of vision onto a large screen, Axiom's Chief Technology Officer Matt Ondler, Executive Vice President of In-Space Manufacturing Christian Maender, and Chief Astronaut Michael Lopez-Alegria, demonstrated design features of the company's commercial space station, both inside and out. The first module of Axiom station is currently planned for launch in the mid-2020's to attach to the ISS. It was exciting to hear their insights into the design choices for a human centric habitation environment.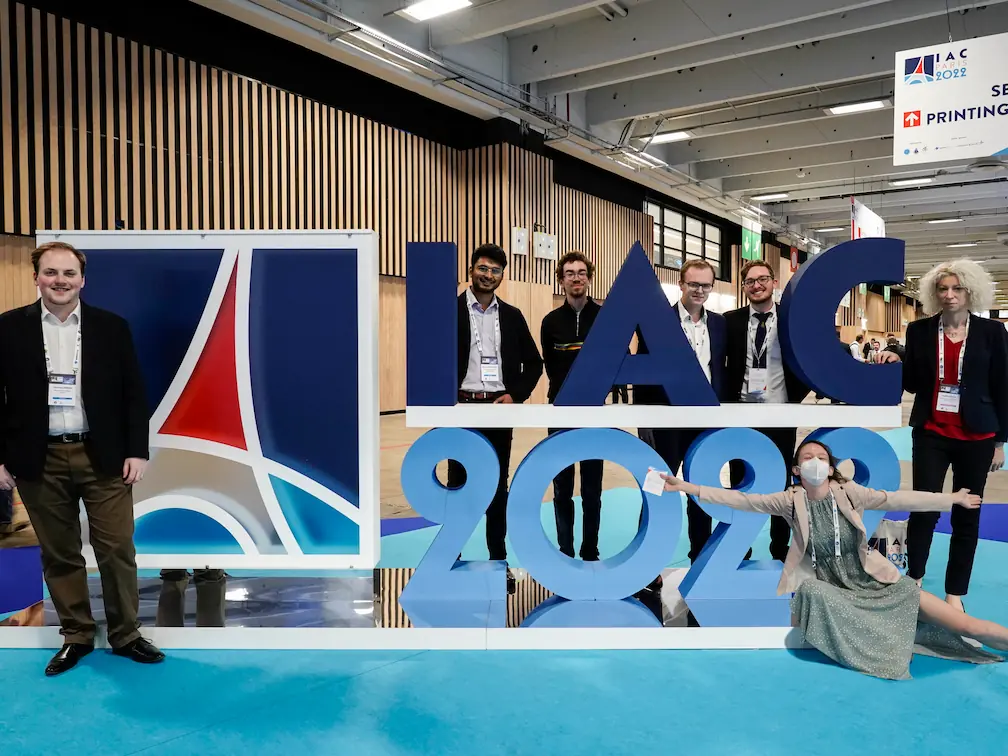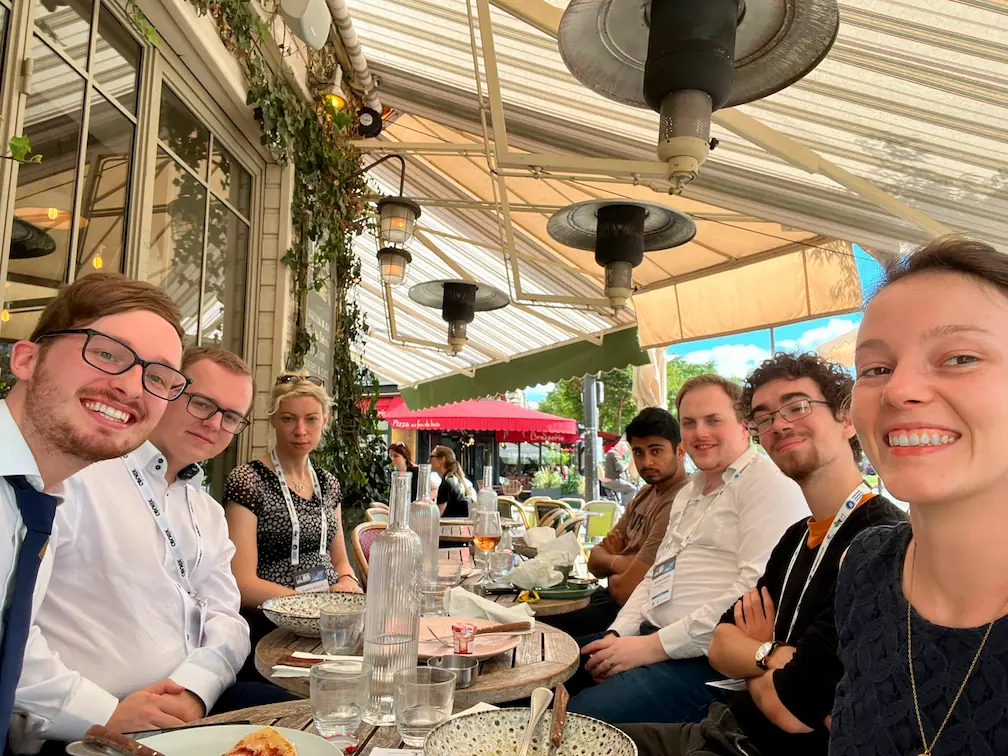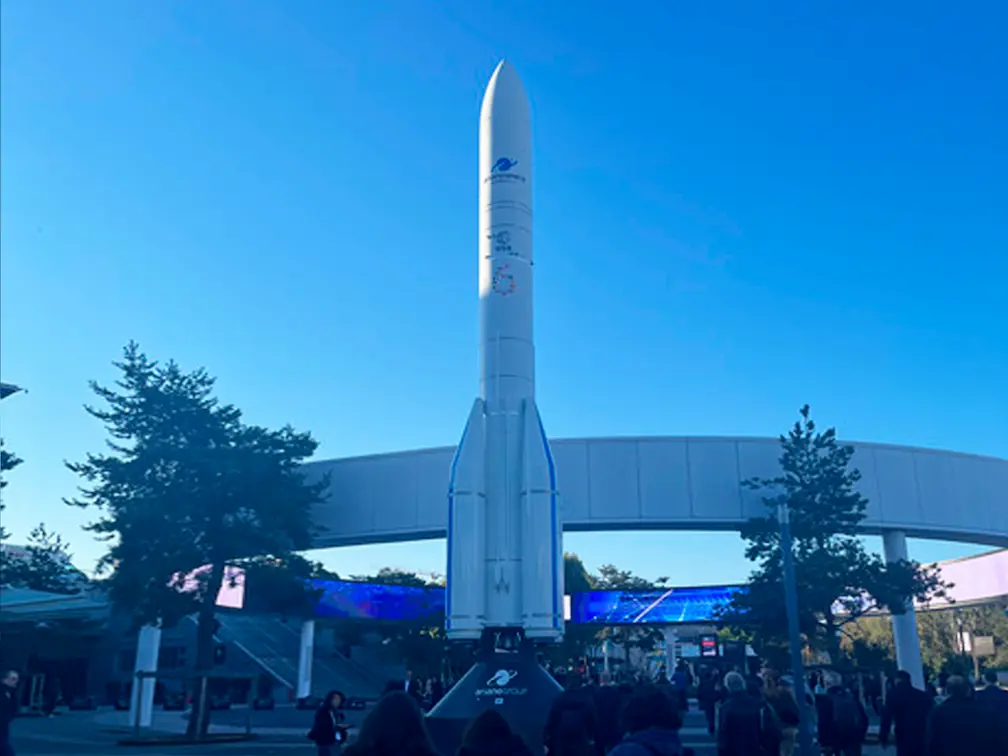 Interactive Presentation
Astraeus
The Astraeus Misson to Titan is revolutionary in that it will return data from three critical regions: Titan's unique surface lakes, the geomorphologically complex surface, and the dense and chemically diverse atmosphere. The complete science to engineering traceability that is performed by Conex Research means a close relationship between the scientists and engineers, and therefore results in a mission proposal which can most efficiently answer the critical outstanding science questions at Titan.
In a similarly comprehensive way, the Astraeus Mission utilises a distributed architecture of CubeSats operating in Titan's upper atmosphere, a near-surface heavier-than-air flying vehicle and a deployable submarine to provide the most comprehensive coverage of Titan yet and allows for tracking the complete journey of complex organic molecules from their formation in Titan's upper atmosphere to the surface.
It was a pleasure for Conex Research to present this work at the IAC 2022 in the form of an Interactive Presentation, allowing for a more dynamic debut of the mission in a similar way to Arcanum Mission at IAC 2021 and a fantastic way to show off the visuals the team have managed to produce.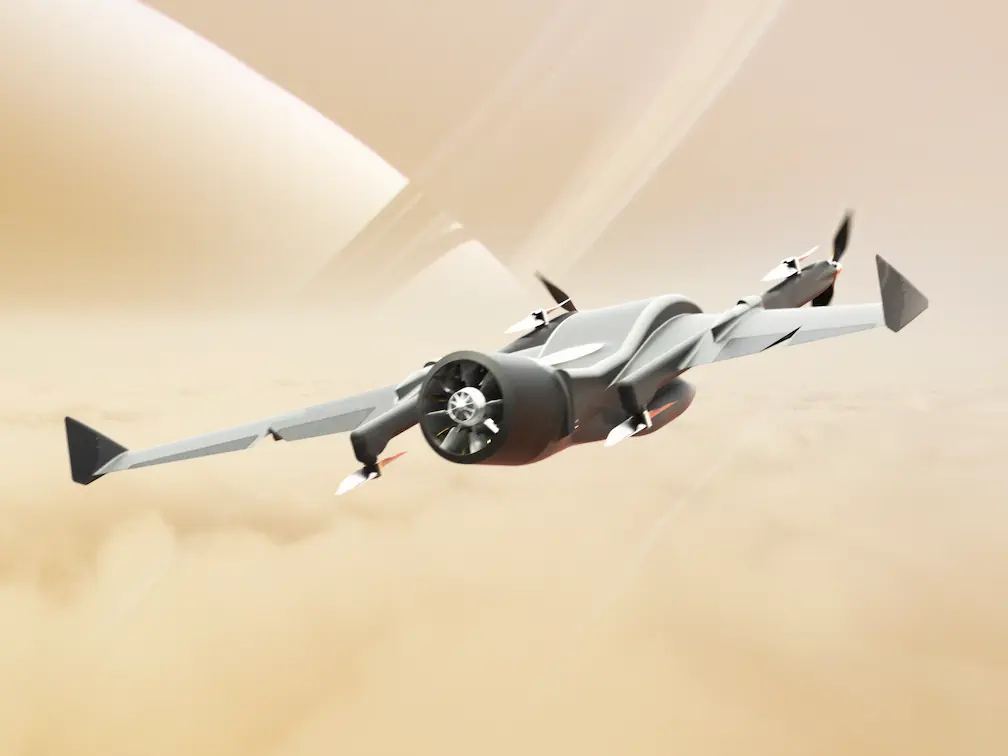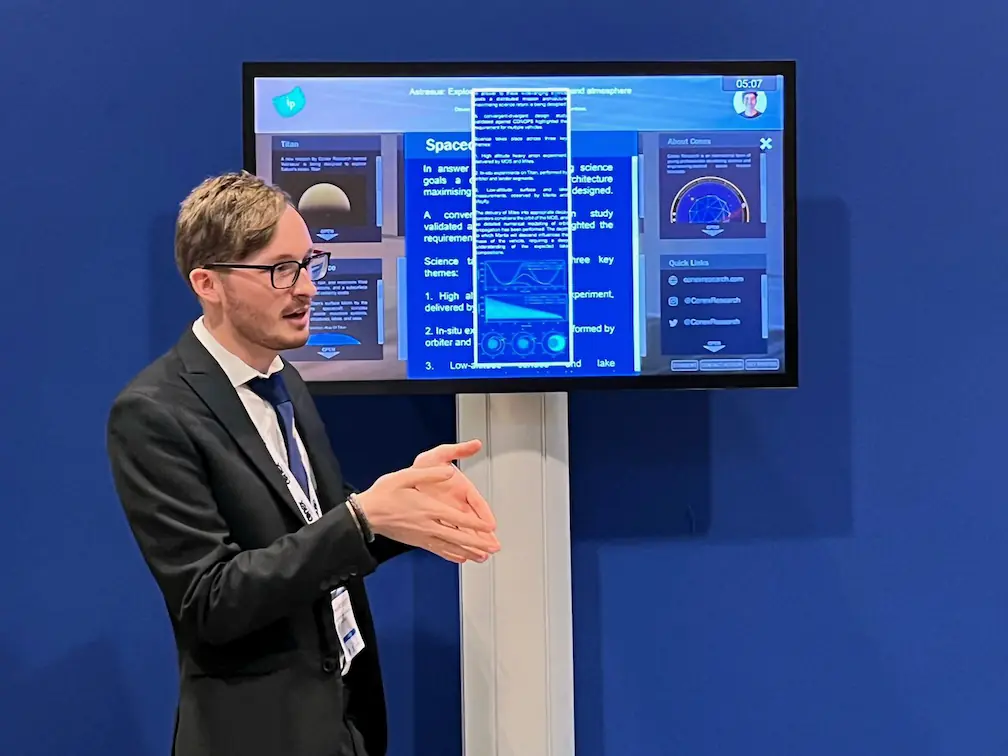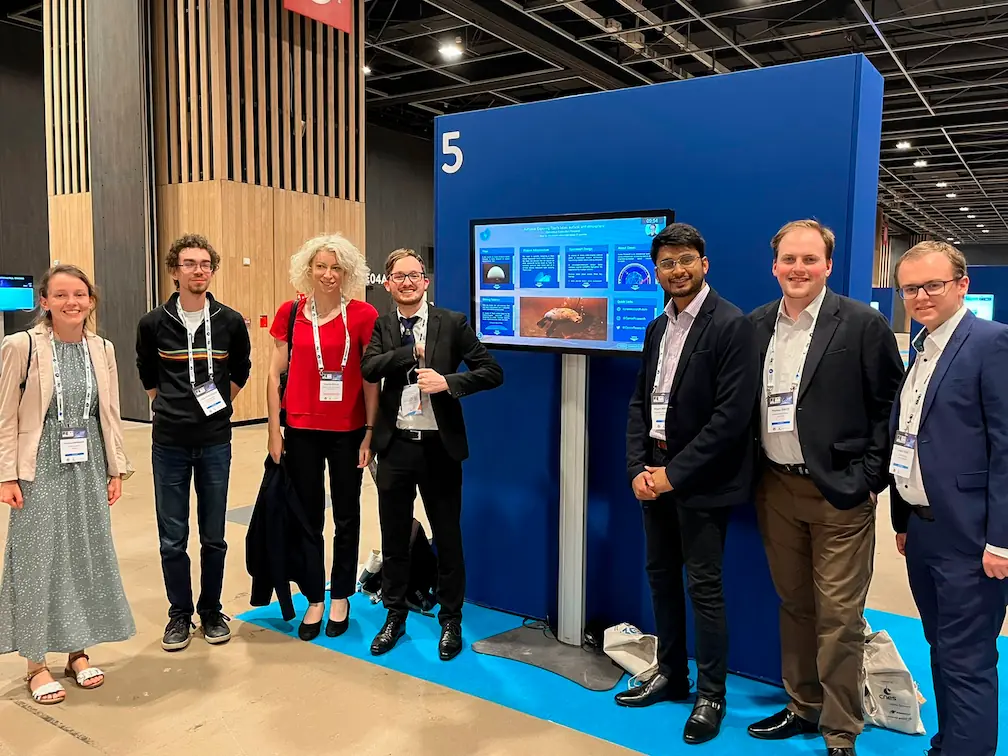 Technical Talks
The Arcanum Mission
The presentation of results from systems engineering on the Arcanum mission, led by Sophie Bulla, took place on Wednesday evening. This covered topics from across the whole mission architecture, with an emphasis on the Somerville Neptunian orbiter and the engineering trade-offs which have been required to ensure a feasible proposal. An Earth Departure Stage (EDS) is required in order to deliver Somerville-Bingham to its interplanetary trajectory, and this was presented in the context of the mission first launching on a SpaceX Starship, before a multiple flyby deep space trajectory.
A mass breakdown and allocation was given, and a schedule for on-orbit activities while at Neptune - dividing time between science and operations - was given. This scheduling is derived from the mission goals, driven by the science requirements, and consists of the Planetary Science and Astronomy Phase, Communications Session and Triton Flyby. The Arcanum orbiter is designed around commercial-off-the-shelf technology as much as possible, and Sophie led a brief overview of their advantages.
Closing the presentation, Sophie commented on Conex Research's status as a relative newcomer to the space sector, and how this is presents a great opportunity to inject new ideas to ESA's exploration initiative. An interest in the presentation was clear from the questions which followed. Microwave radiometry was suggested by the audience as a further augmentation, as were in-situ Triton plume measurements, for which the Bingham lander is already designated. The means of propulsion was also discussed, with an opportunity for Sophie to justify Conex's choice of chemical propulsion over electrical, at least for now.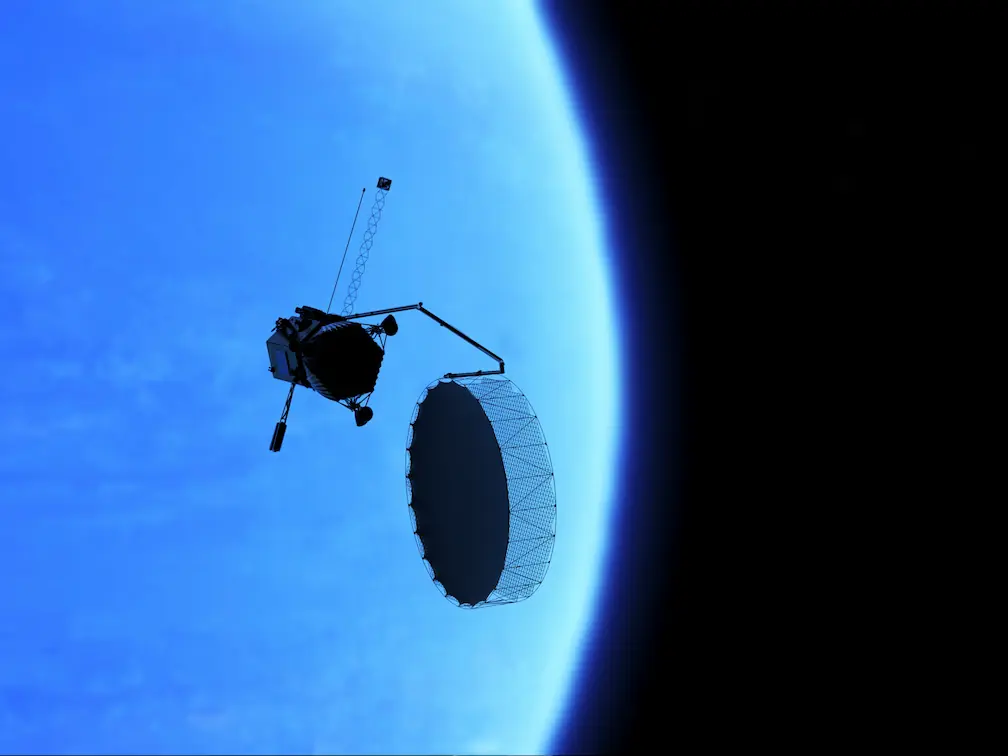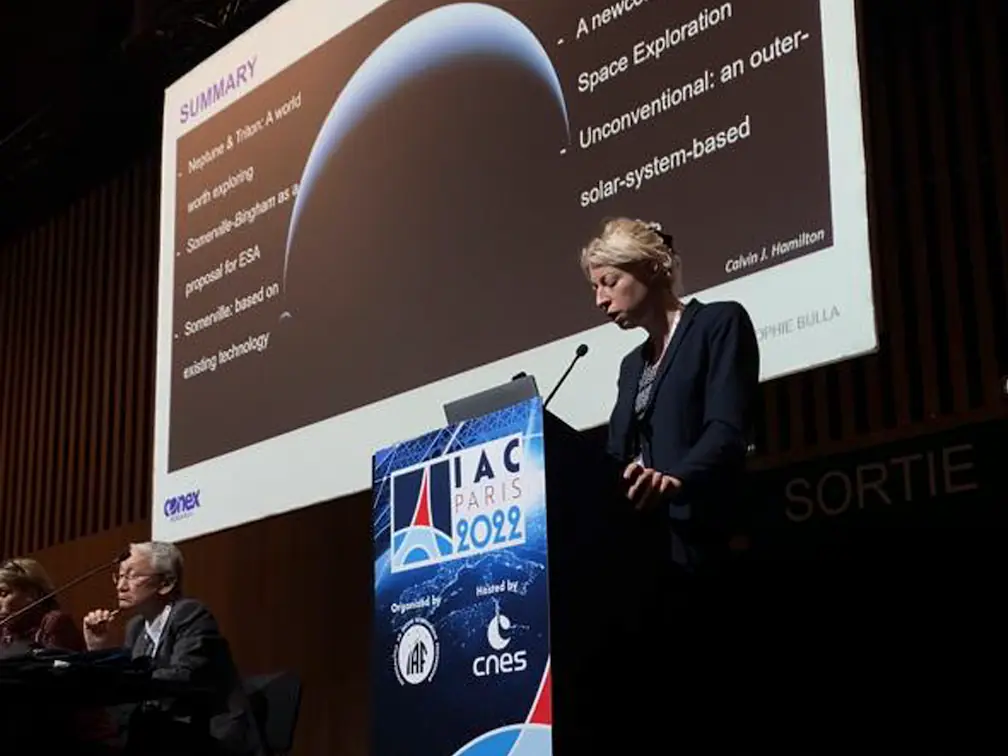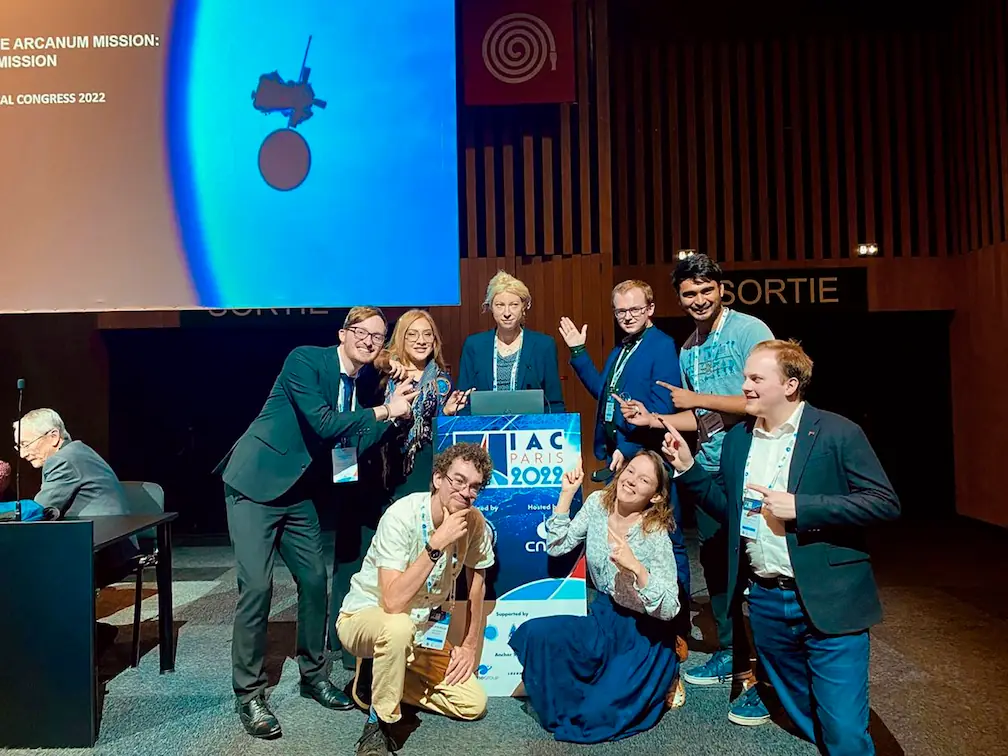 The Bingham Lander
Conex Research completes quick iteration cycles and so it was identified that a substantial amount of mass needed to be lost on the Bingham spacecraft. The chosen method was to take inspiration from scallop shells and reptile skin which are systems that have combined structural and thermal purposes. This led to the new design of the Bingham Lander: a vehicle that was 30% lighter and had increased its landing delta-V by 55%. These developments were well received by the audience, and it prompted an interesting discussion about the cost of the new design. This was considered from the beginning of the project as press-folded structures are significantly cheaper than welded spaceframes. It was an amazing opportunity to present and defend the design to such a knowledgeable crowd!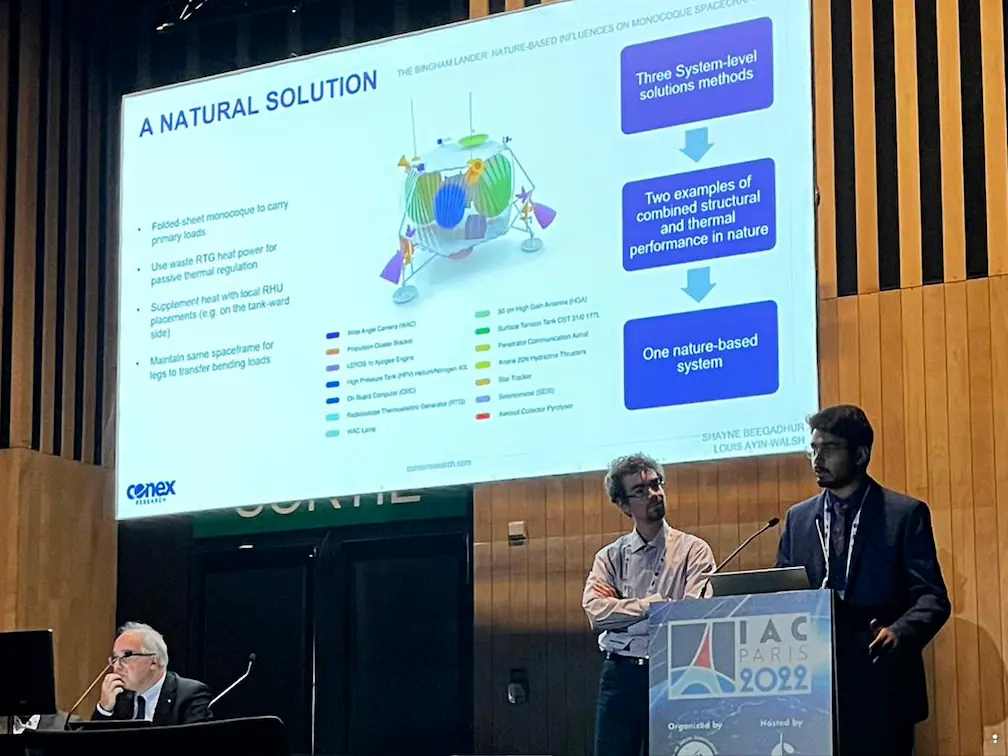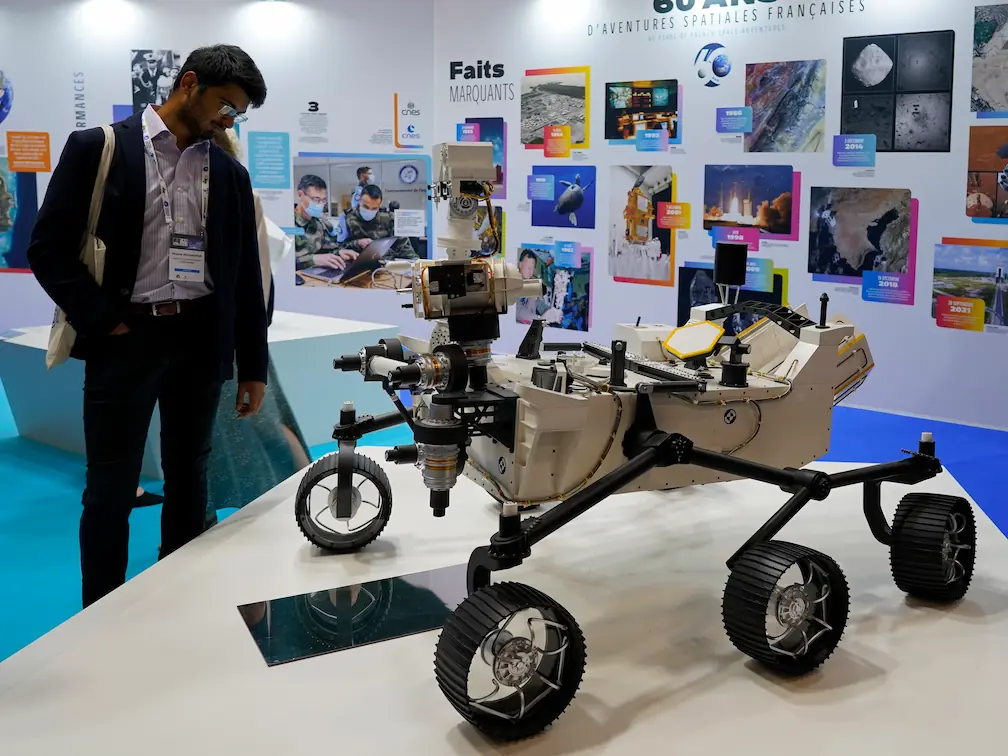 Telescope
The Arcanum Mission to Neptune is a complex next-generation spacecraft offering a comprehensive analysis of the Neptunian System, particularly the captured Kuiper Belt Object Triton and its host planet Neptune. Flight heritage TRL 9 instruments constitute a science payload dedicated to these targets, and by using margins from the ESA design philosophy has meant a realistic mass budget has been assembled. A journey to the outer Solar System, one very rarely performed, presents some other unique opportunities besides in-situ or close-range planetary science.
An open question which has wide-ranging implications from Solar System formation models to Earth-based extra-Solar observations is that of zodiacal light distribution throughout the Solar System. Small dust particles, mainly present within the inner Solar System, scatter Solar radiation in primarily infrared and visible wavelengths. It is known that the degree to which this scattering falls off is significant, with the interference from such scattering 100 times lower at Saturn than at Earth. Sending hardware well beyond Saturn will allow for the constraining of zodiacal light interference and allow for deep space observations impossible from Earth. As aforementioned, these journeys are rare, and no previous mission has attempted such observations. There is therefore a lack of heritage TRL 9 instruments, and instead an opportunity for a bespoke Conex Research-designed instrument: the Arcanum Telescope. Conex Research had the great opportunity to present the findings of their research and design efforts at IAC 2022 in Paris and complete a technical paper detailing some preliminary findings on instrument sizing and capability.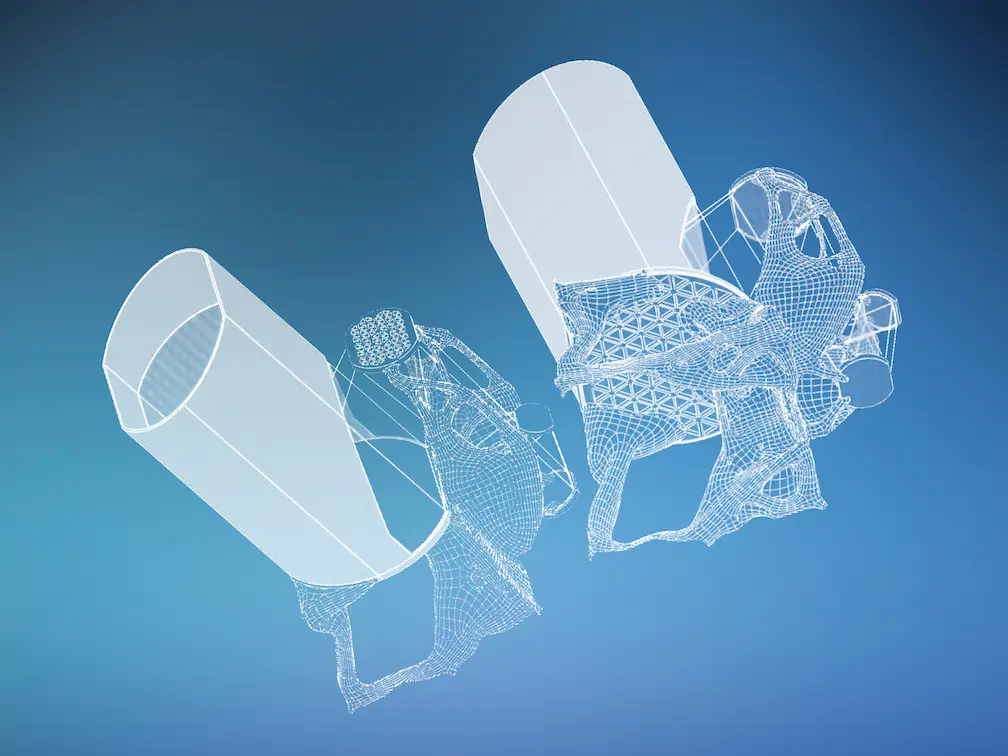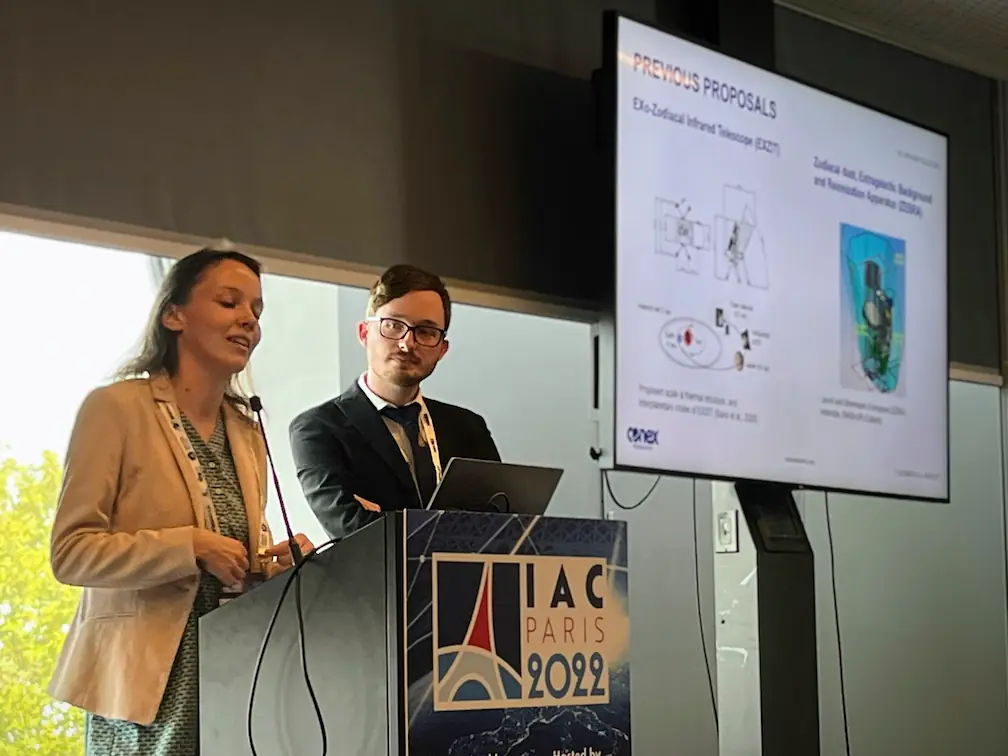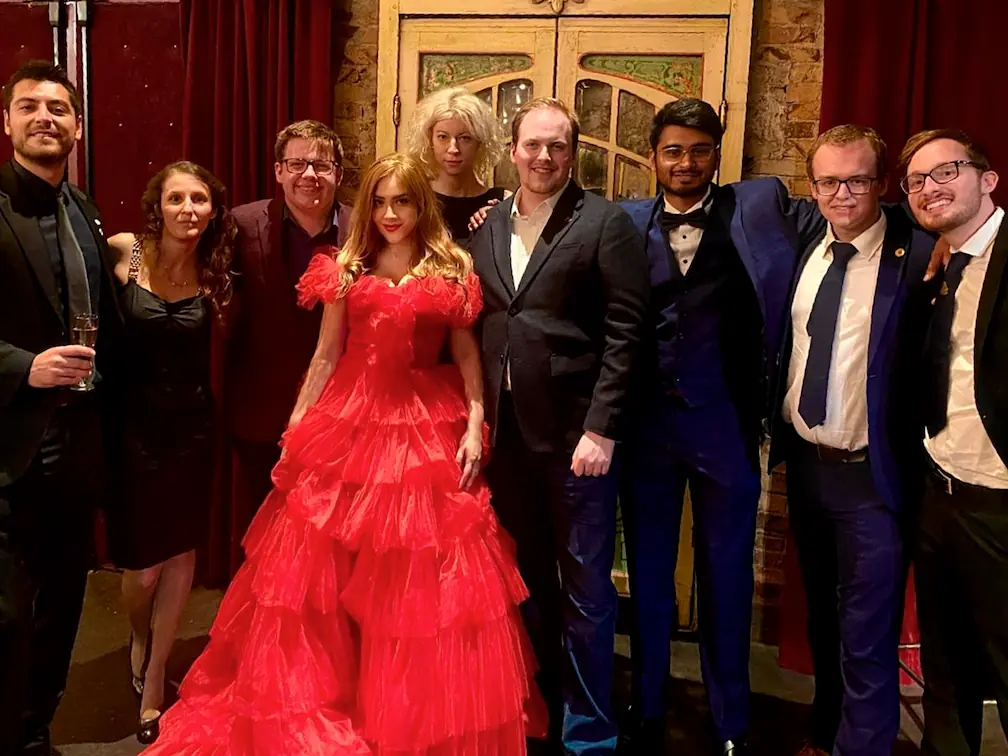 Gala Dinner
A busy week gave us the opportunity to catch up with old friends from previous IAF conferences and answer more technical questions from interested individuals about our mission and analysis, but all good things must come to an end. A unique and memorable experience for all attending perfectly finished what had been a fantastic week; the Gala Dinner, this year taking place at the foot of the Pavillons of Bercy - Museum of Fairground Arts! Alongside fantastic food and musical entertainment, it provided one last chance to congratulate friends, old and new, for a successful week, and to enjoy our last moments in the spectacular city that is Paris.